Our Own Brand of Master Nursery Organic Soils & Fertilizers!
Don't live near Van Bourgondien Nursery check out this helpful Master Nursery locator for a Master Nursery near You! Happy Gardening!
Garden Center Locator`




.Sign up as a preferred customer below for your chance to win $100.00 shopping spree and receive our newsletters with our sales and specials! You only have to sign up once and you are automatically entered to win each month. All winners are contacted via e-mail so be sure and give us your e-mail address! Feel free to pass this on to family and friends. Winners are chosen the last day of each month, our next drawing is on Thursday, July 31, 2014.. Good Luck!
Sign Me Up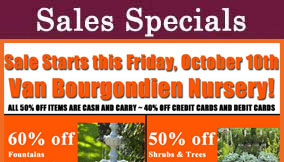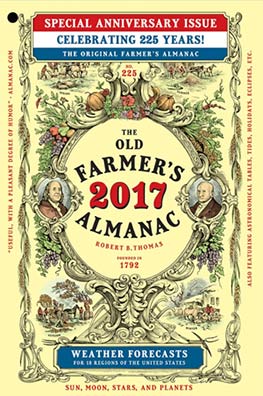 www.almanac.com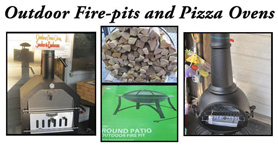 Football Season is upon us! These will score a big touchdown with friends and family!

We also carry Kiln Dried firewood by the bundle, ring and pallet!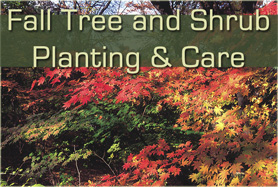 The gardening season isn't over once fall arrives, especially when it comes to trees. Fall is an excellent time for planting most trees. It's also important to do your fall tree care now to prepare them for winter. Most trees can be planted in fall. The temperatures are cooler, stressing the trees less and allowing them a better chance to get their roots established.
Young trees are especially susceptible to the temperature changes that come with winter in cold climates. They are usually not developed enough to withstand the constant freezing and thawing that may occur. That is why proper planting is so important. We recommend using Bumper Crop and Garden Elements Starter Fertilizer and proper watering to establish the root system for the winter.
Another way to help prepare trees for the winter months is with a layer of mulch. Do not mulch right up against the trunk - this can cause moisture buildup that attracts fungus.
As always if you have any fall planting or gardening questions we are here to help you. Happy Autumn Gardening!