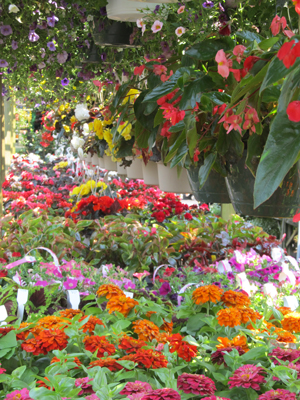 In 1975, Van Bourgondien Nursery opened on Deer Park Avenue in Dix Hills. In the last 45 years Van Bourgondien Nursery has expanded into a year-round full service Garden Center. We sell a full and unique range of Annuals, Perennials, Trees, Shrubs, soils, pottery, urns, gift-ware, statuary, bird supplies,, pond and water gardening supplies. Everything you need to make your Home and Garden Beautiful. Our goal is to provide you with the highest quality plants to ensure your gardening success.
At Van Bourgondien Nursery we are committed to making your garden grow! www.vanbnursery.com
We are a local retail Garden Center, We are not the mail order catalog company. We are not affiliated although we have the the same last name.
If you ordered from them go to www.dutchbulbs.com We are not responsible in any way for any orders placed with them. Thank You!!!!!!